Barret Hackney is a talented actor
with a wide range of ability--from character acting and dialects--
to comedy and improvisation.
---
A former student at the prestigious New York University TISCH School of Dramatic Studies, Barret made his film debut as the lead Stygian Triplet in "Dogma." He was featured in "Smart People," " The Screening," "Children of the Living Dead," and "Kingpin." Barret recently co-starred in the hit comedy, "Adventureland" in the comedic role of "Munch" where he was featured in a memorable comedic scene opposite Kristen Stewart. Barret co-starred in suspense and dramatic films including "George A. Romero presents, Deadtime Stories," "A New York Heart Beat," and "Mafia."
In 2015, Barret was cast as a co-star in the new Television Series, "OUTSIDERS," in the role as Butch. "Outsiders" is a
SONY PRODUCTION, PREMIERING JANUARY 2016 on WGN America.
www.wgnamerica.com
Barret is based in California, and travels for roles.
---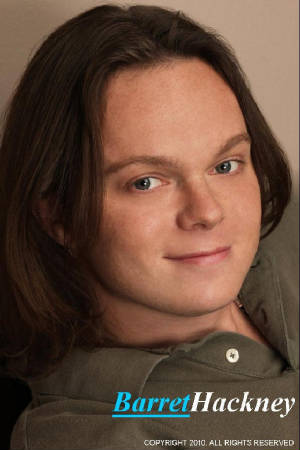 Barret Hackney. Copyright 2010. All Rights Reserved.